Thank you for your interest in Scouting in Linslade.        
Scouting at 1st Linslade is for boys and girls between the ages of 6yrs and 14yrs.
Scouting in Linslade is very popular at present and we have a waiting list for all sections. We have over 130 children within our membership across all of the age ranges. Therefore, we have to plan and allocate places very carefully, in order to accommodate existing members moving through from the younger sections. At present new intakes are considered three times a year, at the start of each term. Currently all places are allocated and we are operating a waiting list system. Our policy is that admission of children of our volunteer leaders get priority, and any parent committing to help regularly can bypass waiting lists for their children.
If your son/daughter would like to join please complete the online membership application form below – scroll down. Your application will then be considered for the next intake, or added to the waiting list as appropriate.  Note that there are other Scout Groups located in the town that may have vacancies and we can put you in touch, if required. If you have any questions please contact us through the "Contact" page.
At 1st Linslade we have two section meetings for each of the age groups as follows.
Beaver Scouts – aged 6yrs to 8yrs
Thursday evenings – 6.15pm to 7.30pm
Friday evenings – 6.15pm to 7.30pm
Cub Scouts – aged 8yrs to 10.5yrs
Monday evenings – 7.00pm to 8.30pm
Tuesday evenings – 7.00pm to 8.30pm
Scouts – aged 10.5yrs to 14yrs
Wednesday evenings – 7.30pm to 9.00pm
Thursday evenings – 7.45pm to 9.15pm
We also have an Explorer unit partnered with our Group that meets at our headquarters in Mowbray Drive.
Parkers Pioneers Explorer Scout Unit – aged 14yrs to 18yrs
Friday evenings – 7.45pm t0 9.45pm
There are older member sections – 18yrs to 25yrs (and beyond!) run centrally within our District of Leighton-Linslade.
All sections meetings follow the school terms. Our headquarters (named "Nyamba") is in Mowbray Drive, Linslade. Our volunteer leadership teams run very full, active and exciting programme for the young people. We encourage all members to take an active part in the activities and camps that are arranged. For example, at Scout section level, there are generally trips, activities, events or camps available every month of the year! See elsewhere on this website.
Membership subscriptions for 2017/2018 are currently £12 per month, payable by standing order through your bank, or in advance by an annual cheque. Camps and activities are extra and charged accordingly.
Parental responsibilities – it is assumed that by allowing their child to join the Scout Group, parents will be supporting their child, and the leaders that run the Group. You can support your child in a number of ways:
-by paying membership subscriptions and activity / camp fees.
-by providing uniform
-by helping with transport to and from events and camps
-by supporting Group fund raising events
-by joining in with our programme – younger sections operate a parent helper rota. Get involved!!
-by helping behind the scenes with admin / committee / headquarters maintenance etc
-by helping out as a leader, assistant leader or helper (DBS check required).Scouting has an excellent adult training scheme in place.
We look forward to hearing from you.
Regards
Andy Skinner
Group Scout Leader
1st Linslade Scout Group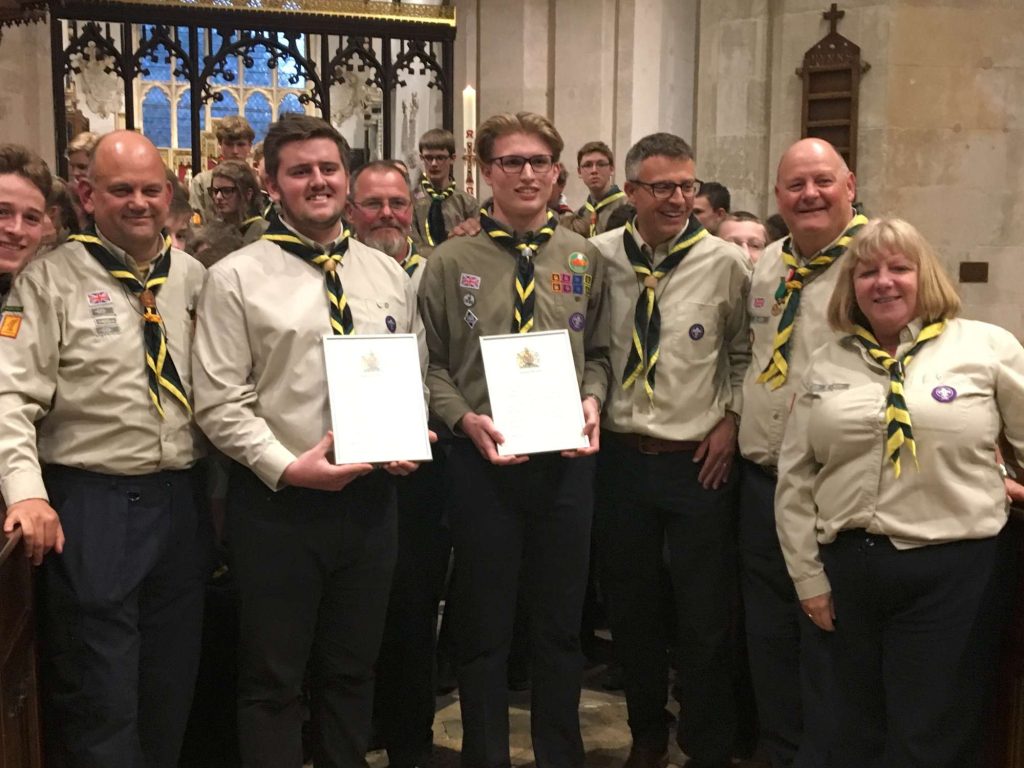 ---
1st Linslade Scout Group – Membership Application
Online Application  –  click HERE