#1stLinsladeCampAtHomeInMay
We can't get out and about or camp as normal at the moment due to the CoronaVirus restrictions. However, while under lockdown Scouts can have their own "virtual" camp at home! So your leaders challenge you to have your own Nights Away (AtHome) experience, which will count towards your normal Nights Away Award.
This must be agreed and done fully supervised by your parents.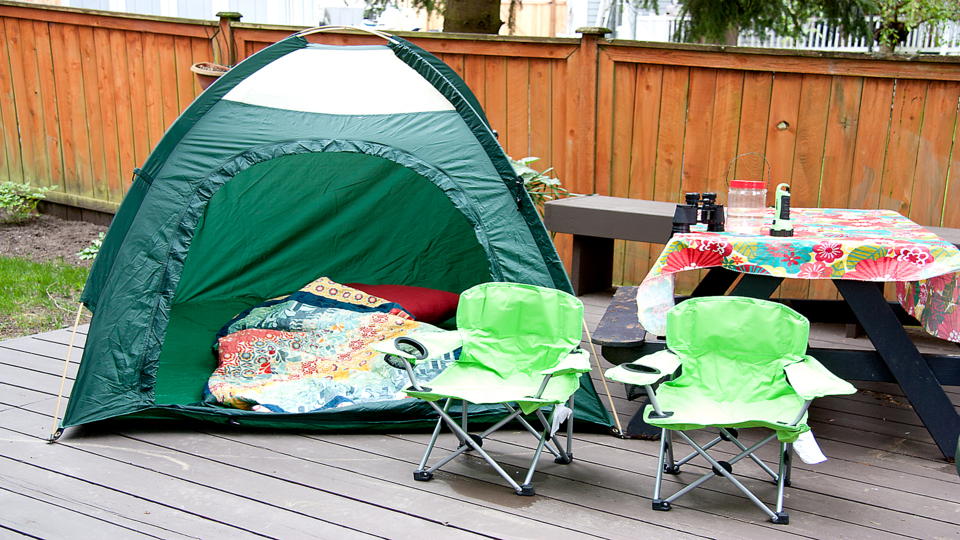 So how will it work? First of all you must discuss with your parents when would be a good time to fit in with other family activities. Pick a date during May 2020. If your family has a tent, you could camp in your back garden, or set up inside. Or you could build a den indoors – under the dining room table, or behind the sofa, or in the cupboard under the stairs – be creative! Once you've planned you camp, get you parents to let the leaders know by email. Make sure you photograph or video yourself putting up the tent or den building.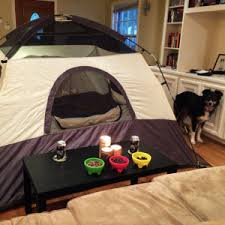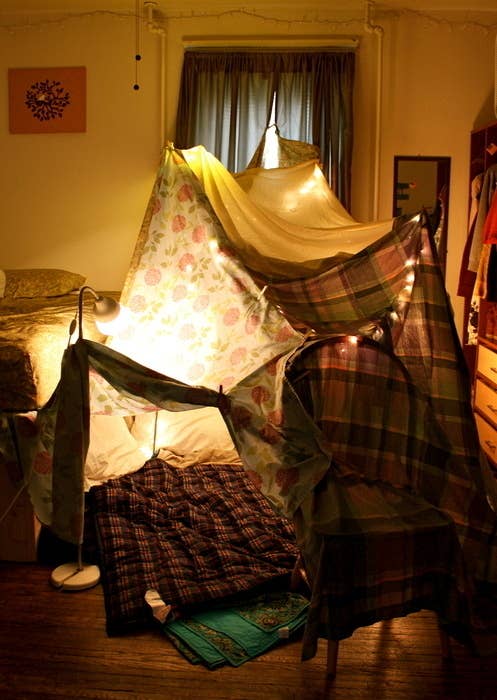 What to do at "camp"? Pack a bag so you have all the kit you need for the night. You have to eat – so help Mum or Dad with the evening meal, or some more experienced Scouts might offer to cook a "Full English Breakfast" for the family! (Parents please supervise). Again lots of photos and videos needed to share with leaders. Ask you family members to join in with your camp – maybe you have a brother or sister in Cubs or Beavers that could join you? Maybe you could have a sing song, or tell some of Trevor's jokes! Have a go at one of the "Badges at Home".
Take lots of photos! You will be able to upload photos, videos and documents through the Parents Portal on OSM. Scouts will be entitled to one night away for each night "camped" that has record photos and/or video. On Thursday June 4th we will have a video meeting for all to attend and tell us and other Scouts about their Nights Away (AtHome).
1stLinsladeCampAtHomeInMay – MUST be done safely, and MUST be FULLY supervised by parents.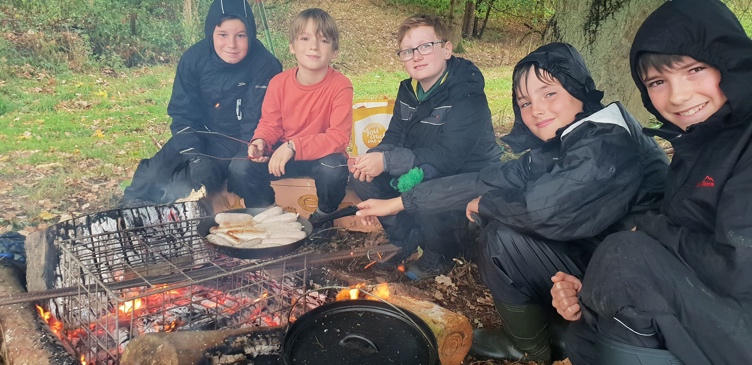 We're looking forward to getting out camping for real as soon as we are able!