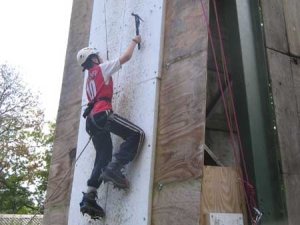 Photos of Cubs and Scouts at camp are now in the web gallery. You will find a photo record of some of the activities during the joint Scout and Cub camp at Phasels Wood on the last weekend of September 2006. A great time was had by all, despite a couple of showers. Thanks to all leaders, helpers and parents that lent a hand to make this camp happen. Thanks to Trevor for the photos.
Hey lads ! where's the report you promised?……
The web gallery is only available to registered users of the site, so if you're registered – get logged in and have a look. If you're not registered – get registered! (see main menu to the left, click register – and fill in the form).