Thanks to all that came and helped yesterday at the maintenance day!! We had a good turn out and it was great to see some new faces. We managed to complete many of the required tasks necessary to keep "Nyamba" safe for our children. The entrance has been cut back of vegetation and all the slippery rotting leaves from the autumn cleaned away.
The driveway and car park has also been cleaned and jet washed, and drainage gully cleaned out.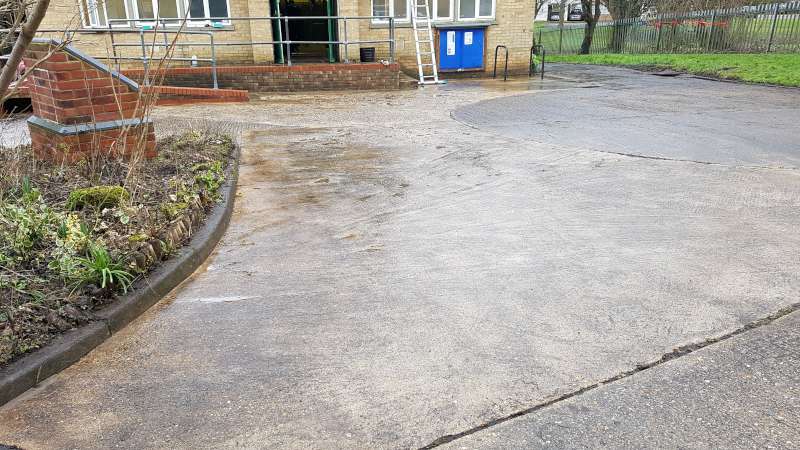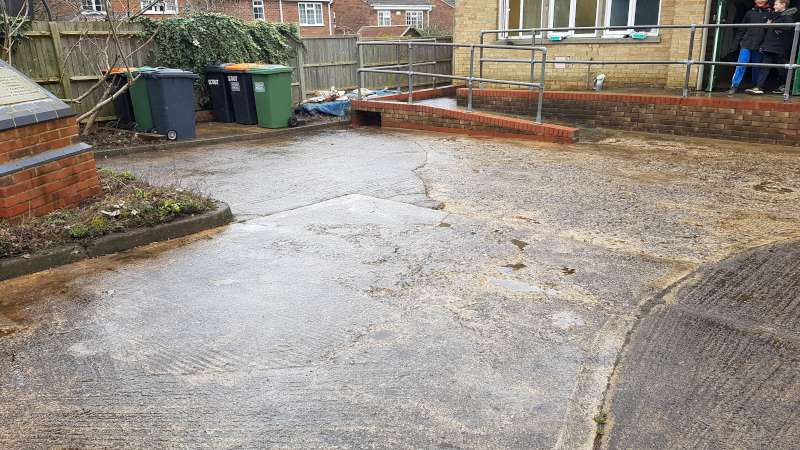 The area behind the building has been cleared and a platform built to store our older canoes. The memorial garden has been tidied and the gravel boards to the fence in this area repaired. A massive effort here – many thanks.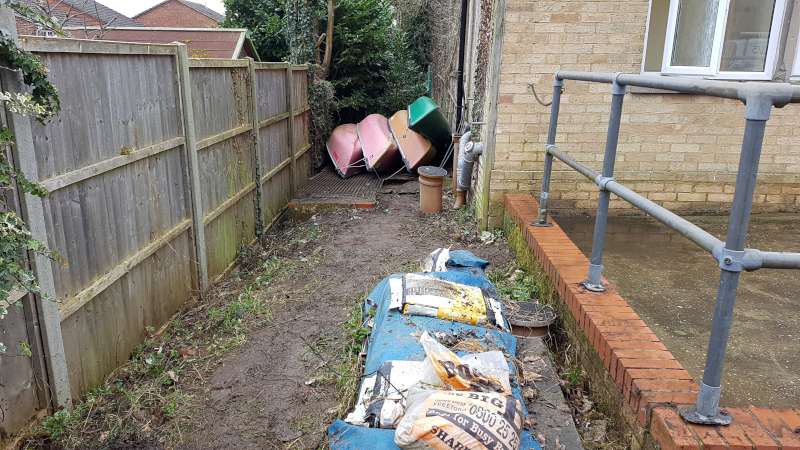 There has been lots of general tidying and around the whole site completely filling a skip load of rubbish. The "project" car has been positioned for the Explorers, and the outside lights fixed.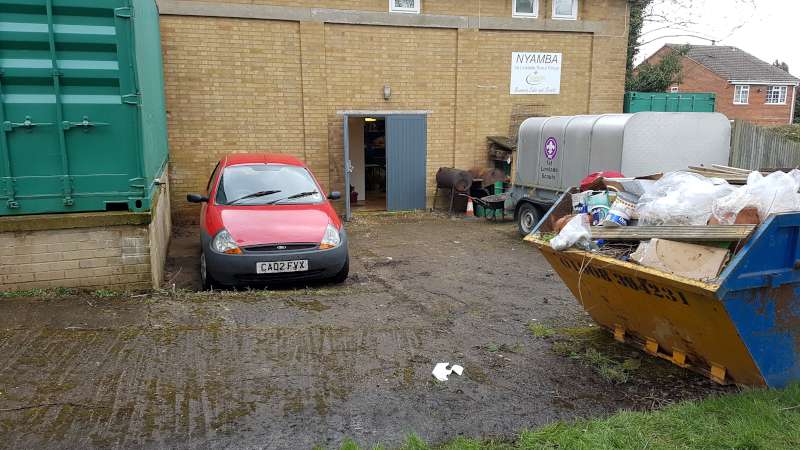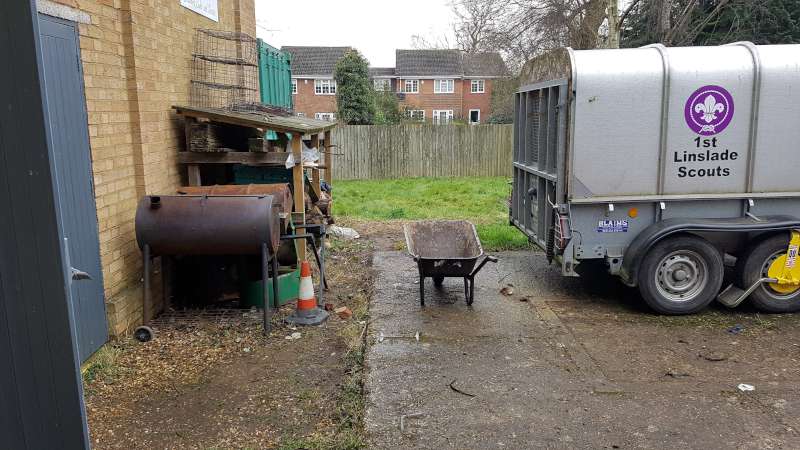 Inside the first storage cupboard for chairs has been built in the lobby, and one of the hand driers in the gents repositioned. The kitchen has had a deep clean and the boiler panel fixed.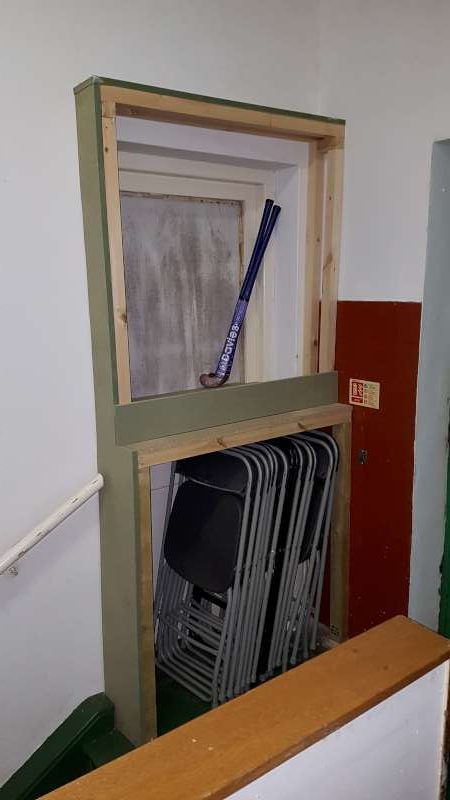 The Exec Committee and Leaders thank you for your support.