Parkers Pioneers Explorer Unit has just returned from a fantastic week skiing & snowboarding in the Swiss Alps.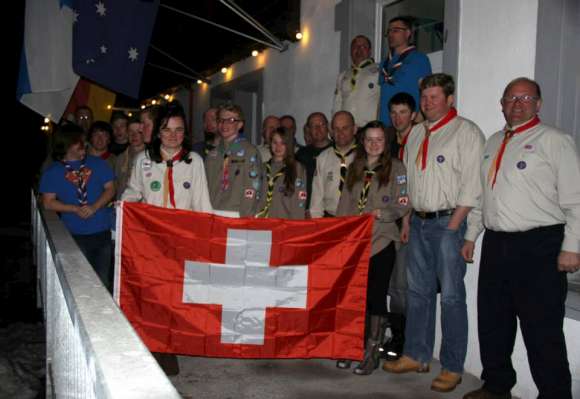 Explorers and leaders spent an amazing week on the mountains surrounding the Scout Centre in Kandersteg. Everyone had a great time whether they were a novice boarder or an experienced skier.
Evening activities included igloo building, sledding and a snow shoeing hike through the woods.
On the Sunday we were lucky enough to see the World Dog sledding championships with part of the course on the grounds of the Scout Centre.
Please take a look at the collection of pictures to see what we got up to, click READ MORE below……
More to follow in the Gallery.
Next explorer ski trip planned for 2017!!!!
Forthcoming explorer events
DOFE Silver expeditions
DOFE Bronze expeditions
Survival Camp Braid Wood
White Water Rafting
Canoe expedition
Gilwell 24
Survival camp on the beach
The explorer unit is on the look out for adult volunteers to join our leadership team so if you are looking for some adventure please drop me an email via the "Contacts" page
Nigel
Explorer Scout Leader