WOW!!!  What a weekend 1st Linslade Scouts have just had!
Teacher: "What did you do this weekend?"
1st Linslade Scout: " On Saturday morning we met up early for our first kayaking expedition on the River Ouse, near Bedford. We paddled five miles down stream, where we met up with the rest of our troop who had travelled from Leighton Buzzard by train to Bedford and hiked along the river bank to A Scout campsite at Great Barford. We all had a really fun session canoeing in the river all afternoon, after which we put up our tents and had a fish and chip supper."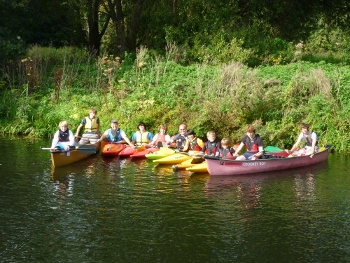 1st Linslade Scout: "On Sunday morning we went to the Cambridge Gliding Centre, where 10 of us each had a half hour flight in the Hertfordshire Scouts powered glider. The instructor even let me take the controls once we were up in the air! The views were amazing!! We all did various activities through the day and passed out Air Activies Badge".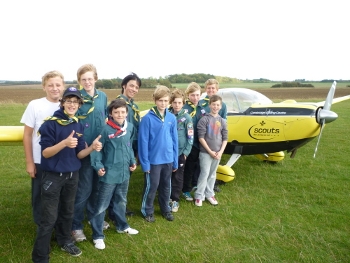 There are more photos in the Web Gallery