Just before Easter we had our International Cooking week. Scouts were split into small groups and chose a country out of the hat. They had time to research their country, prepare a menu, write a shopping list, work out their plan, and do the shopping. The Master(Scout) Chef style competition was judged by VIP's (leaders obviously….), taking into consideration presentation, teamwork & tidyness, and taste! Thanks to Kevin and Emma who planned and directed us through this culinary delight, as part of their leadership training.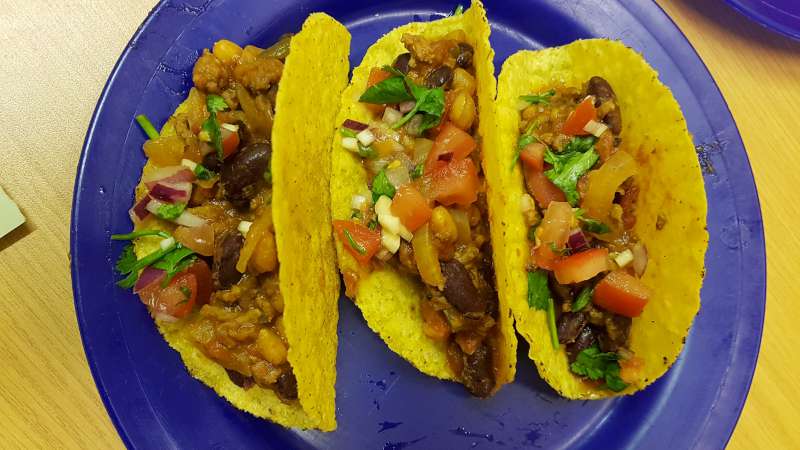 Wednesday Troop winners – Tacos & Nachos from South America – well done Harry, Dan and Dylan!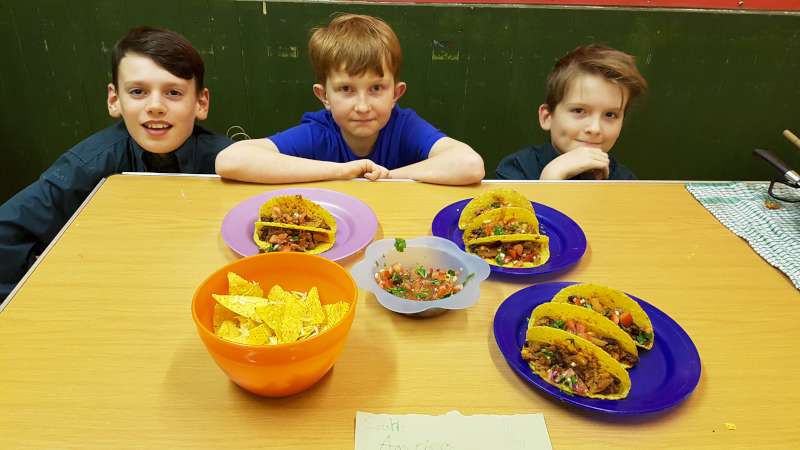 Thursday Troop winners – Pizza from Italy – well done Sam, Pierre-Louis and Luc!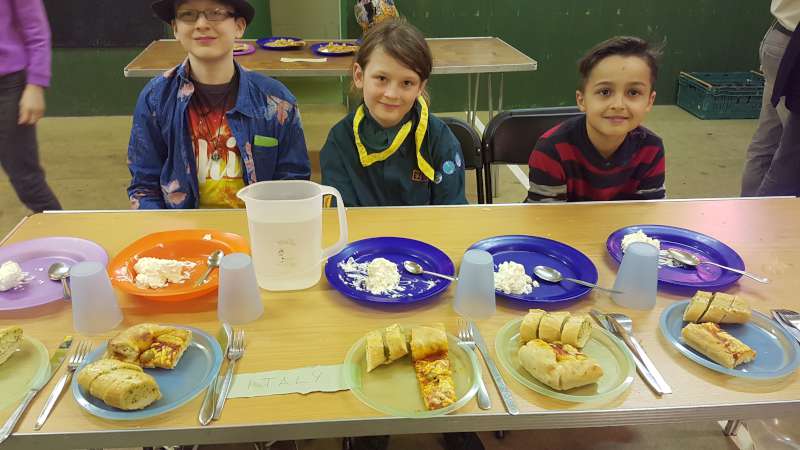 Well done to all Scouts – the judges were very impressed (and stuffed!!). Wednesday Troop managed to leave the leaders with 35 minutes of washing up after they had scarpered off home and how they managed to use 17 frying pans between them is unknown!! Needless to say, this was NOT allowed to happen with Thursday troop……
More photos of the teams…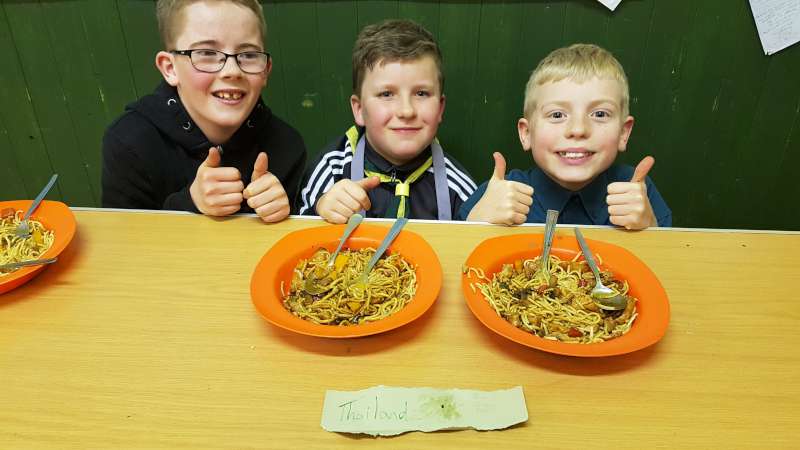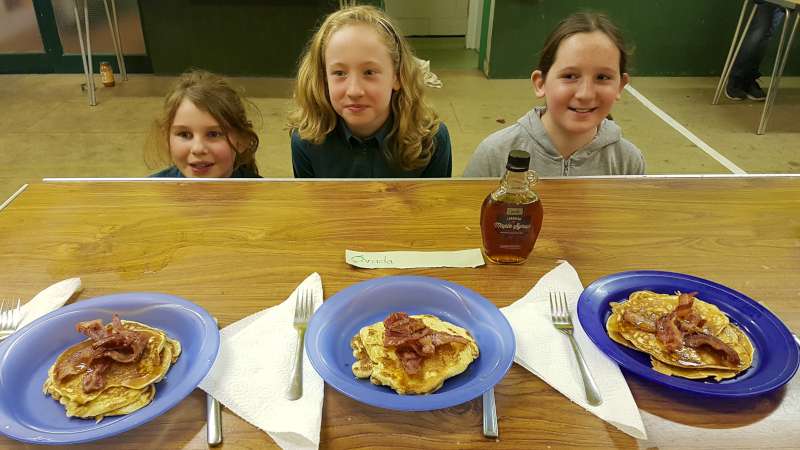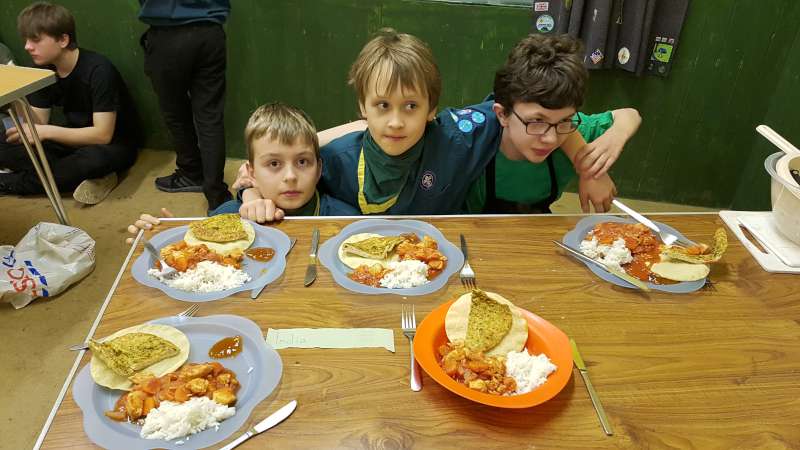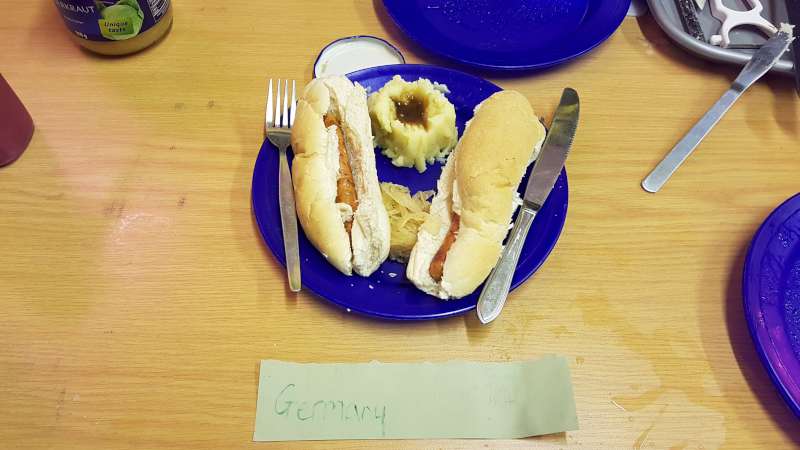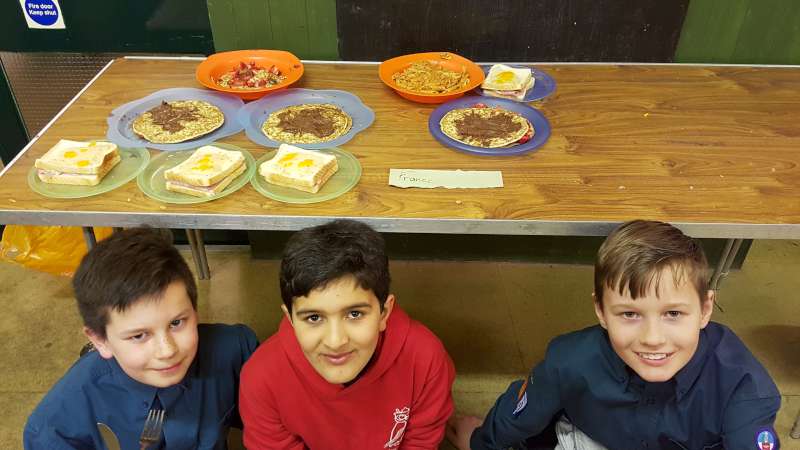 ---