Today we had our first Linslade Archery Competition. Following a number of training sessions since Easter, our Scouts competed for the title of Best Archer and a trophy. Scouts have enjoyed using our new archery equipment part funded by a grant from Leighton-Linslade Town Council.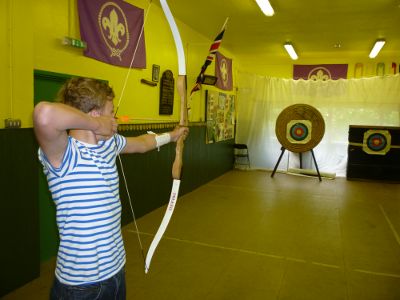 For all the results click "Read More" below.
Thanks to Jon Briggs and Alan Day for their help running the competition.
Buauna Ball 90
Joshua Day 84
Kieran Hieatt 83
Nic Brown 78
Ben Poole 76
Harrison Warby 75
Connie White 73
William Abbott 69
Elliot Berridge 66
David Chisnall 66
Connor James 66
Jonathon Heldon 59
Sam Garland 55
Hal Moran 51
Greg Michael 48
Bradley Briggs 46
Daniel Baggaley 45
James Ward 44
Finn Harris 43
Philip Skinner 42
Jake Halsall-Thomson 38
Jacob Townson 26
Chris Heale 22
A trophy will be awarded before the end of term.